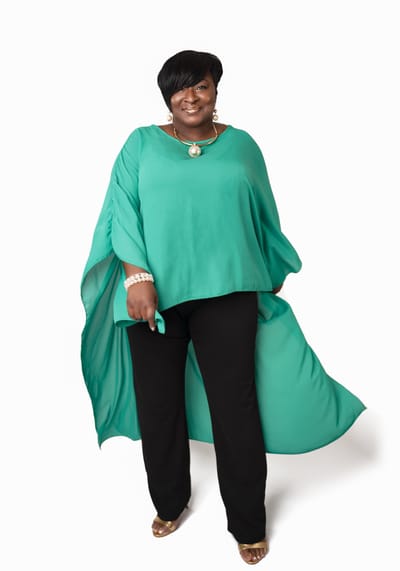 Welcome to Dancing With My Father Ministry. The performing arts ministry is a welcome place for artists to spread the gospel of Jesus Christ through dance, song, spoken word, music and musical theatre. DWMF was birthed in 2002 as a liturgical dance ministry for the Canaan Land Empowerment Ministry liturgical dance team – Worship .
For over 15+ years under the auspices of Bishop Dr. Douglas Woodall and Overseer, Lady Selena Woodall and Choreographer, Renee McWilliams, DWMF and Worship have carved a space for themselves as the go-to dance ministry to present Christ professionally, effectively in multiple genres. Worships has ministered throughout the 5 boroughs at a variety of churches, recorded 2 Christmas Celebrations on QPTV, toured with Dr. Richard Hartley ministering in Washington DC, Connecticut and Virginia, shared the platform with Hezekiah Walker at the Walker Memorial Baptist Church's Centennial Anniversary and twice at Carnegie Hall. Worship was the featured artists at the NAACP 100th Anniversary Regional Celebrations, featured at Senator James Sanders Gospel Celebration 4 years and the then Councilman Donovan Richards, Far Rockaway Males Empowerment Brunch just to name a few.
DWMF members are not exclusive to one church, denomination or ethnicity. Interested parties are welcome to take part in one or multiple productions. Prior to productions, casting calls are announced. Performers 5-45 years old and older are welcome to attend. The extensive development of Worship exploring diverse ways to minister the word of God birthed the advancement of the Dancing with my father movement.
Coming in 2021, founder and Creative Director, Renee McWilliams' is birthing the Love letters Production which will feature monologues from the book Love Letters. An exploratory journey of people looking for love in all the proverbial wrong places. The characters find themselves in a myriad of situations trying to find themselves while attempting to retrieve the pieces of themselves they have lost in the journey. Plot twist unfolds as the characters discover the perfect love in a familiar place.
Pre-order your copy today at PAYPAL.ME/LOVELETTERSRM .
Stay-tuned for announcements for the upcoming production of Love Letters. Initial inquiries are hosted on Zoom with details to follow to the next level auditions.